QUALITY. PRECISION. INNOVATION
Specializing in Machining, Fabricating, and Assembling Precision Parts and Assemblies.
Multi-station machine shop, computer controlled CNC, Laser, Water Jet, Press Brakes
---
Experience, Quality, and Customer Satisfaction
At Kiczan, we are a full-service manufacturer of precision engineered parts and assemblies. Our capabilities are all in-house, with the expertise to deliver anything from a single custom part to large production runs, including parts painting and powder coating. Recognized several times by ABB-Daimler Benz, Inc. for outstanding quality, we have the track record you're looking for. Exceptional service, pricing, parts performance, and consistent quality are what bring our customers back to us again and again. You can rely on Kiczan to respect your budget, meet your schedule, and provide complete support from start to finish.
---
ABOUT US
ANYTHING that Comes out of Metal
Leveraging over 30 years' experience to deliver the precision engineering, superior craftsmanship, and no-hassle service that your project deserves.
53,000 square feet of in-house manufacturing capability
Overall rejection rates less than 1%, with constantly improving quality assurance
One of the most versatile and responsive manufacturing subcontractors, nationwide
Kiczan is your full-service contract manufacturer of metal products. We strive to be on the cutting edge of machine shop, fabricating services. Machining, metals joining, fabricating, and finishing are all available to you when you work with us.
Founded in 1987 as an independent machining operation serving the mass transit industry, we have since established an exceptional track record in precision machining and fabrication.
Would you like to learn more? Contact Us today or give us a call at 412-678-0980.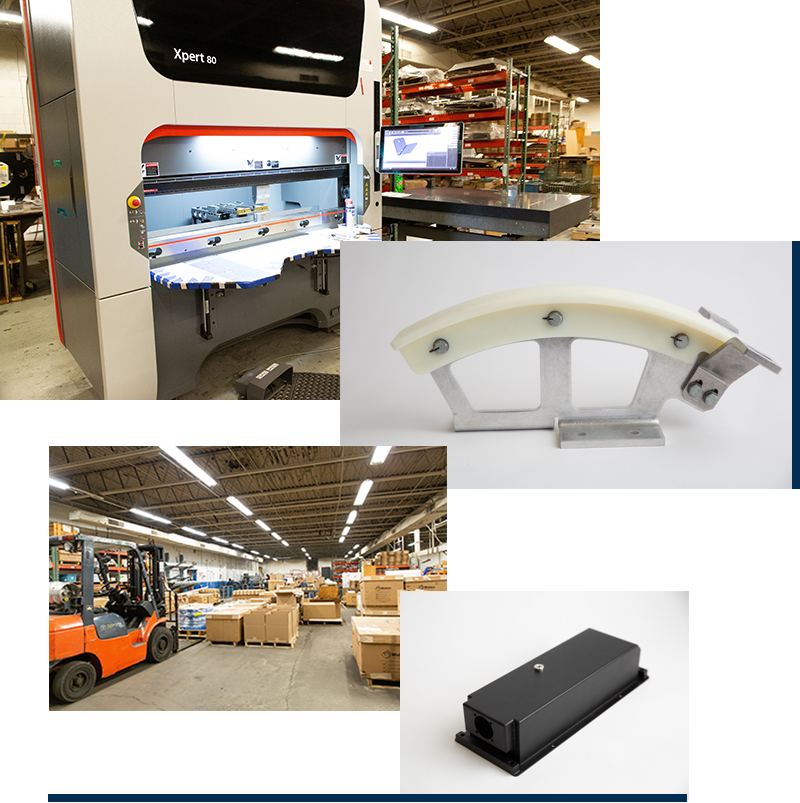 Experience. Quality. Scope.
Coupled with a full range of CNC machinery and state-of-the art inspection equipment adds up to the reliability you need and the performance you demand.
EXPERIENCE
Collectively, for example, our management team has logged more than 40 years in the design, manufacture, testing and inspection of critical electromechanical piece parts and assemblies.
QUALITY
Our in-plant Quality Assurance program features thorough inspection of incoming materials and parts-in-process, as well as 100% sampling of finished parts prior to delivery.
BROAD SCOPE
In addition to standard and custom machining parts, we are also equipped to offer complete metals joining capabilities for the manufacture of finished small assemblies.