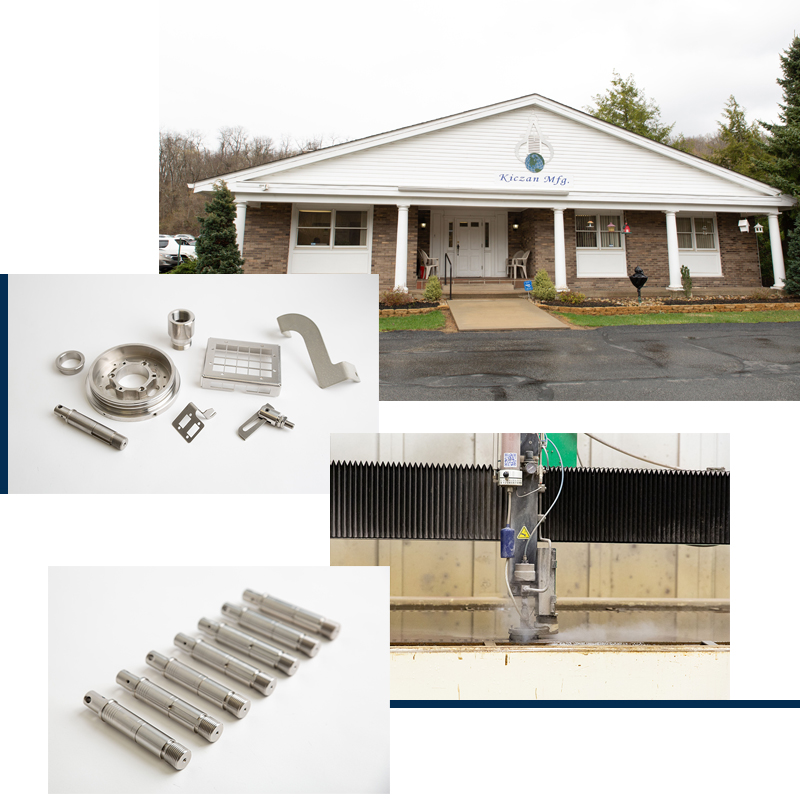 Kiczan Manufacturing has the in-house fabricating, Quality Assurance, and management expertise to more than meet the need. Founded in 1987 as an independent machining operation serving the mass transit industry, we have since established an exceptional track record as one of the most versatile and responsive manufacturing subcontractors in the nation.
About Kiczan Manufacturing
Affordable Pricing, Exceptional Results
Today more than ever, industrial and commercial manufacturers need a reliable, high-quality source of supply for precision-machined parts and assemblies. They need a supplier who can meet schedules, effectively control costs, and provide a product which consistently meets customer specifications for both quality and performance.
We believe that Kiczan Manufacturing is a unique manufacturing resource, for several reasons. The first, and most important, is experience. Collectively, for example, our management team has logged more than 40 years in the design, manufacture, testing and inspection of critical electromechanical piece parts and assemblies.
The second reason is quality. Our in-plant Quality Assurance program features thorough inspection of incoming materials and parts-in-process, as well as 100% sampling of finished parts prior to delivery. Over the years, this attention to detail has paid significant dividends in terms of parts cost and performance, and has helped us to achieve an overall rejection rate of less than 1%. Our management and manufacturing employees are very proud that Kiczan Manufacturing was formally recognized several times by ABB-Daimler Benz, Inc. for outstanding quality.
The third reason is the broad scope of our operations. In addition to standard and custom machining parts, we are also equipped to offer complete metals joining capabilities for the manufacture of finished small assemblies. Moreover, with over 20,000 square feet of manufacturing space, we can provide complete support services from start to finish.
Experience. Quality. Scope. Coupled with a full range of CNC machinery and state-of-the art inspection equipment adds up to the reliability you need and the performance you demand.
Would you like to learn more? Contact Us today or give us a call at 412-678-0980.